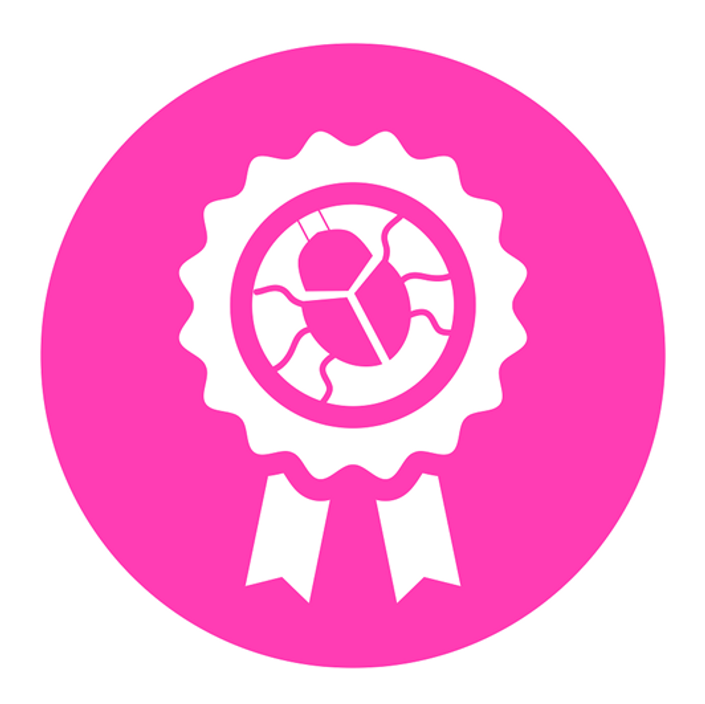 "Making the unwanted (insects) desirable"
How to create success with novel and sustainable ingredients
Many companies see enormous future potential in novel, sustainable ingredients. And quite rightly, as consumers are increasingly demanding better alternatives & solutions to solve food-related issues.
However, the reality is that these ingredients (eg. edible insects, algae, food byproducts) are not very appealing to consumers! You may have an amazing, revolutionary new innovation - one that utilises a new ingredient, with lots of buzz around it. But if nobody wants to buy it, the risk of losing your investment becomes incredibly high.
So how you can increase your chances of success and protect your investment?
Get inspired on how to make novel, sustainable ingredients appealing!
This short course offers a first step towards creating innovations that sell.

With edible insects as an example, you'll develop new ways of thinking to create real consumer value with your innovation. And gain tools to start defining how to turn your "good idea" into something people really want.
Course Contents
The Current Market Landscape for edible insects

The Market Opportunities, and how the market could be in the future

Current Barriers and Roadblocks

Tools and Approaches to make insects (and other new, sustainable ingredients) appealing
Bonus materials: 5 x in-depth Market Analysis and Key Trend reports
Benefits of the course
Quick and fast-tracked. Complete a chapter in less than 10 minutes!

Paced to fit your schedule across a 2 week period

Get friendly reminders when new chapters are launched, to stay on track

Gain deeper insights at your leisure through 5 bonus reports

Apply the learnings through short, practical exercises
New novel ingredients can be challenging...but offer enormous future growth potential

The market is clearly moving towards new alternatives and solutions. But the old ways won't work for new, innovative sustainable materials. They demand unique value propositions, beyond just the 'good ingredient'.

Learning how to create appealing innovations that sell is an essential skill for any business leader, looking to create successful, disruptive innovations in the future food market.
Course Contents
WHY EDIBLE INSECTS MATTER
Available in days
days after you sign up
LET'S GRASP THE OPPORTUNITY!
Available in days
days after you sign up
WHERE IS THE INSECTS MARKET AT TODAY?
Available in days
days after you sign up
Your Instructor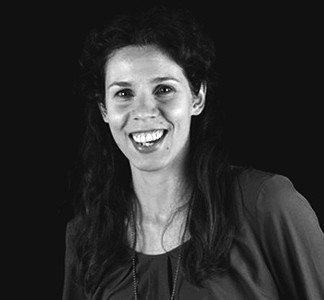 Johanna is Invenire's most effective analytical digger. She's an expert in translating deep and complex issues into easy-to-understand insights. With a deep understanding of sustainable food systems, Johanna works on both public and client projects at Invenire. Johanna's passionate about creating a great food future through applying logic & understanding, and activating food citizenship.

She's especially enthusiastic about anything related to #food, #sustainability, #protein. And #horses.

Frequently Asked Questions
What if I'm not interested in edible insects (or other new, sustainable ingredients?)
The principles you'll learn in this course can be applied to any innovation. Why? We focus on how to create real value and appeal for consumers in this core. Any innovation needs a strong, consumer-centric value proposition to succeed. Even if you're innovating with a traditional ingredient, the learnings and tools you'll gain from this course can help minimise the risk of failure with your next innovation.
I don't have time for a course in my schedule...
We purposely designed this course to be quick and easy to complete! All course learnings are delivered in short, video lessons. The full course runs over 14 days, with a new chapter delivered to your inbox every 2-3 days.
How long will I have access to the materials?
At the end of the course, you will have access to all course materials, including the reports. You will have access to all the materials for as long as the course is live.
Can I buy just the edible insects Market Analysis and Key Trend reports?
Yes, you can buy the reports seperately here - http://invenire.teachable.com/p/edible-insects-market-analysis-reports.
What if I want my whole team to take this course?
Taking this course as a group can help collectively increase your understanding of the opportunity of insects. We happy to offer attractive group discounts for your team. Interested? Just drop a quick email to
[email protected]
!
What makes Invenire an expert in the opportunity of edible insects?
We first got involved in the opportunity of edible insects several years ago. What drove our interest was the huge potential insects' holds to increase global sustainability and food availability, and improve the way we produce and consume food. Since then, we've continually expanded our knowledge and activities to help grow the edible insects industry - through market intelligence explorations, partnership projects, industry and ecosystem roadmapping initiatives, and public talks. Find out more about out Edible Bugs journey! http://www.invenire.fi/edible-bugs-journey/
Got a question that's not answered here?
Email us at
[email protected]
! We're happy to answer any questions or talk further about edible insects.